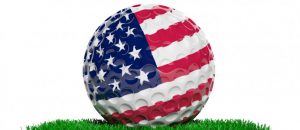 Meal Specials
Men's League

    Wednesday June 28, 1/4# Cheese Burger, choice of french fries, or salad $6.00
Men's Night         

    Thursday June 29, 8 ounce ribeye steak cooked to order, baked potato,  salad and dessert.  $12.25
June 30 thru 4th of July Holiday events

Don't forget KIDS NIGHT OUT from 5pm to 9pm every Friday during the summer.  The pool guards supervise, set up games and provide food and ice cream-all for $10 per child ages 4-14.

Friday June 30 Couples Golf-Red, White, and Blue          
  Menu: All American red, white and blue, cheeseburger sliders with all the trimmings, fries, summer salad, and crunchy berry parfaits for dessert. $8.25

    RESERVATIONS REQUIRED FOR GOLF AND MEAL–PLEASE CALL THE PRO SHOP OR RETURN THIS EMAIL.  BE SURE TO INDICATE THAT YOUR ARE EATING AND/0R PLAYING GOLF.  YOU DO NOT HAVE TO PLAY GOLF TO ENJOY THE MEAL
  Sunday July 2

Ladies Shoot Out-

   Alternate shot/parimutuel gambling.  Open to ladies only-$10 per player, sign up in the pro shop by Friday June 30 by 1pm.  Gambling starts at 2pm with Shoot out at 3pm.  Come out and cheer on your favorite team.
Tuesday July 4

    Flag Tournament 7-10am tee times, obtain a flag for $10 and go as far as your score and handicap will allow.  Open to men and women with a USGA handicap.
    Pool Events- Pool opens at 11am with games for all kids at 3pm.  No charge for members-guests of members $3.00 each.
    Dog race– starts at 3pm with parimutuel betting prior.  Betting cages open at 1pm and close at 2:30pm–please come early and bet early!!! Team handicaps of 20 to 30. $21 per player-the club will allocate the bets for $7 to win, $7 to place and $7 to show.  You must be signed up by  Saturday July 1, at 1pm.  (more details below)
    Holiday Picnic- Fried chicken,  hot dogs, chips, potato salad, baked beans, coleslaw, cupcakes, and watermelon.  Adults $7.00 and Children 4-12 $4.00, 3 and under free.  Meal starts at 5pm and will last until all have had a chance to eat or 7:30pm.
    Fireworks Display– Kirksville's only fireworks show will be presented from the driving range.  Have your family and friends come out to enjoy.  The show will start when it is dark-normally 9:30pm.  Bring out your lawn chairs or blankets and view from the south driving range tee, behind or beside 18 green or the practice green but no closer.
FOR YOUR PROTECTION DO NOT COME WITH 100 YARDS OF THE DISPLAY!   SPEAKING FROM EXPERIENCE THEY CAN BE DANGEROUS!!!!!!!
TEE TIMES   
The pro shop is recommending that tee times be made Saturday July 1 thru Tuesday July 4.  It is anticipated that the course will be busy for the entire holiday period.  Call 665-5335 for your reservation.
KCC POOL NEWS
Private swim lessons with Betsy Ross- Call Betsy 665-4148 or 341-4244

       Parent/Tot swim class–Starts Wednesday July 5 at 5:30pm  The lessons will continue each Tuesday and Thursday at 5:30pm for a total of 8.  Contact Betsy for details

Kids night out

on Friday

nights, Games, activities, food is provided. For members and guests 4 to 14 years old $10.00 per child.  Contact the pool.  665-4148
July 4, Games, activities, prizes for all ages.  No fee for games but all guests must pay $3.00 guest fee.  In town guest are welcome.  Starts at 3p
July 4th special pool opening time 11am closing at 8pm
Dates are filling up for parties-sign up with lifeguards
The pool is open from

noon to 8pm

weather permitting
Reminder; All young people under 12 years old are to be supervised by an adult while at the club
DOG RACE 2017—Sign up Today
Kirksville Country Club is pleased to host Red, White and Blue DOG RACE on July 4 at 3:00 PM. It is designed for members of Kirksville Country Club only (dependent children 18 and older are granted an exception). It is a two-person team event (the total of the handicaps should be in the range of 20 to 30). Any team with a low handicap player must therefore have a high handicap player, or a team could be composed of two players of equal strength as long as their combined handicap is within the prescribed range. Mixed gender teams are encouraged. All players will use the same tees regardless of age, handicap or gender.  Each team member is obligated to wager $21 on his or her own team and the club has already put $7 in each category–Win, Place and Show.  You may place additional wagers on your team or any team.
This is an alternate shot event. One member of the team tees off; the second member shoots the second shot, and so on. The rules of golf apply. All shots alternate, including putts and chip offs. Each member of the team is under extreme tremendous pressure. Four putts are common. The winning score on the last hole has varied from Birdie (least common) to DOUBLE BOGEY (most common)!
Winning the hole actually means nothing, but losing the hole is instant oblivion, the team is done for the day! If two or more teams perform equally poorly, there is a chip off or pitch off or putt off depending on the discretion of the Race official whose rulings are always final and non contestable. Multiple teams may be eliminated on the first few holes. Last year we started with three groups with only two teams from each group teeing off on 15 with two teams eliminated to reach 16. There will be four teams starting 16, the first team eliminated is out of the money (three teams left and all joking around has ceased), the next team eliminated wins the SHOW bet (two teams left and the tension is unbearable, yipps, shanks and complete whiffs on putts are not unheard of!), the last team eliminated wins the PLACE bet, and the non eliminated team wins the WIN bet. Betting on this event is done in the usual pari-mutuel horse race fashion. Payoff will be made immediately following the race and bets can be placed beginning at 1:00.  You are responsible to insure that your betting ticket matches the bet requested.
Bettors on the winning team get all of the win pot; and if they wager on place and show, half the Place pot, and a third of the Show pot while the Place bettors get half the Place pot and a third of the Show pot, and the Show bettors get only a third of the Show Pot.
What should you do? Play if you can. If not, come out, place a bet, cheer your team to victory, and collect your winnings. Who should you bet on (typically last years winner is eliminated on the first hole of the current year!)? Should you bet on the most balanced team, the thoroughbred team with the lowest combined handicap, a mixed breed team with high and low handicaps, a team of relative pups or a team of grizzled veterans kind of long in the snout and smell bad? Who knows? It seems that the long shots always come through. 'Course all these dogs are long shots anyway.